Classic Sunglasses In Popular Culture
ÂÂ
Raymond Stegeman, an optical designer for Ray-Ban, first invented the Classic sunglasses design back in 1952. Classic were one of the first sunglass designs that used the new plastic molding technology that was available. Before then, the majority of sunglasses were made with metal frames.
ÂÂ
Although originally designed for men, Classic quickly became popular among women as well, and are considered a revolutionary design by those in the fashion industry.
From the 50s, and even until today, the Classic design is a staple for both fashion and film. Here are some examples of Classic in popular culture for the 50s and 60s:
Popular actress like Marilyn Monroe and Audrey Hepburn sported the Classic sunglasses, most notably was Hepburn's appearance in Breakfast at Tiffany's:ÂÂ
ÂÂ
ÂÂ
ÂÂ
ÂÂ
ÂÂ
ÂÂ
ÂÂ
Other Classic wearing celebrities from the 50s and 60s include: Andy WarholÂÂ
ÂÂ
ÂÂ
ÂÂ
ÂÂ
ÂÂ
Bob Dylan ÂÂ
ÂÂ
ÂÂ
ÂÂ
Marilyn Monroe
Roy OrbisonÂÂ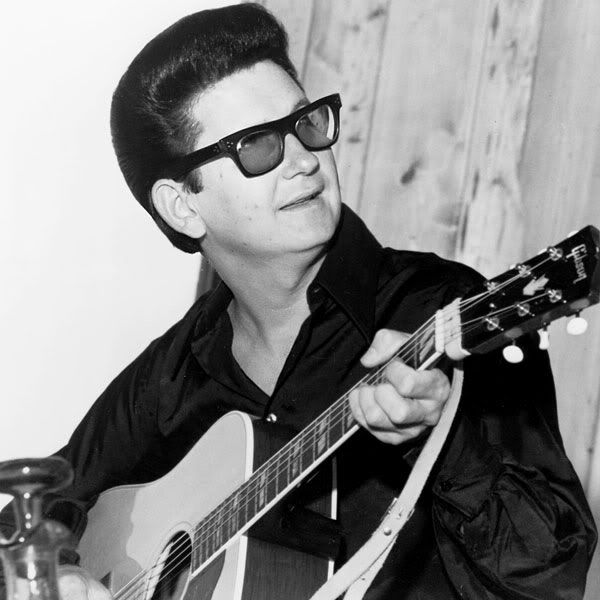 ÂÂ
ÂÂ
ÂÂ
ÂÂ
ÂÂ
ÂÂ
ÂÂ
ÂÂ
ÂÂ
ÂÂ
ÂÂ
ÂÂ
ÂÂ
ÂÂ
ÂÂ
ÂÂ
ÂÂ
ÂÂ
ÂÂ
ÂÂ
ÂÂ
ÂÂ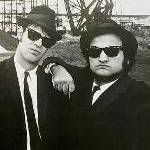 By the 70s, with the rise of the disco culture, Classics began to fall out of the mainstream culture, so much so that Ray-Ban even considered discontinuing the design. Things began to turn around for Classics with their appearance in the 1980 movie, The Blues Brothers:ÂÂ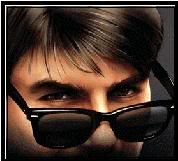 ÂÂ
ÂÂ
But it wasn't until 1983, with their appearance adorning Tom Cruise's face in Risky Business, when they really became popular.ÂÂ
ÂÂ
ÂÂ
ÂÂ
ÂÂ
 After that appearance you could not help but to see Classics everywhere. From movies, like The Breakfast Club, and television shows, like Miami Vice, to just about everyone in popular culture. Such as: MadonnaÂÂ
ÂÂ
ÂÂ
ÂÂ
ÂÂ
ÂÂ
ÂÂ
Michael Jackson
ÂÂ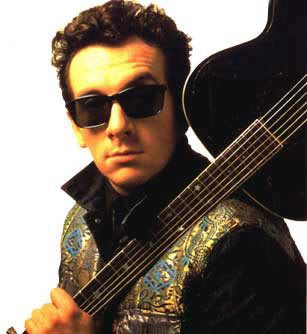 ÂÂ
ÂÂ
Elvis CostelloÂÂ
During the 90s, Classic also fell out of popularity for a new style, wraparound sunglasses. However, this slump would be short lived, because come 2000 retro 80s fashion was once again in, which of course included the Classic sunglass design.
Today many celebrities are once again sporting the Classic design, some opting for the original vintage frames that were first popular in the 50s and 60s, while others are choosing to purchase new.